18.5. 2021
What to do with waste, there is the question. Veera Kinnunen and Heikki Huilaja were interviewed to Yle Radio (in Finnish language) on the behalf of the book Jäteyhteiskunta (Waste Society), which was nominated for the Kone Foundation's yearly award of scientific books that use Finnish language particularly praiseworthy.
11.4. 2021
Jarno Valkonen was one of the experts interviewed for this column in Helsingin Sanomat, he spoke about responsibilities in Finnish waste management
30.3 2021
Jarno Valkonen gave an interview on the state of Finnish recycling in the magazine Keskipohjanmaa
7.2. 2021
Veera Kinnunen was interviewed for this column in Helsingin Sanomat about the commodities, items and materials that keep piling up into our homes.
12.1 2021
Akava-union magazine published an interview of Veera Kinnunen
18.12 2020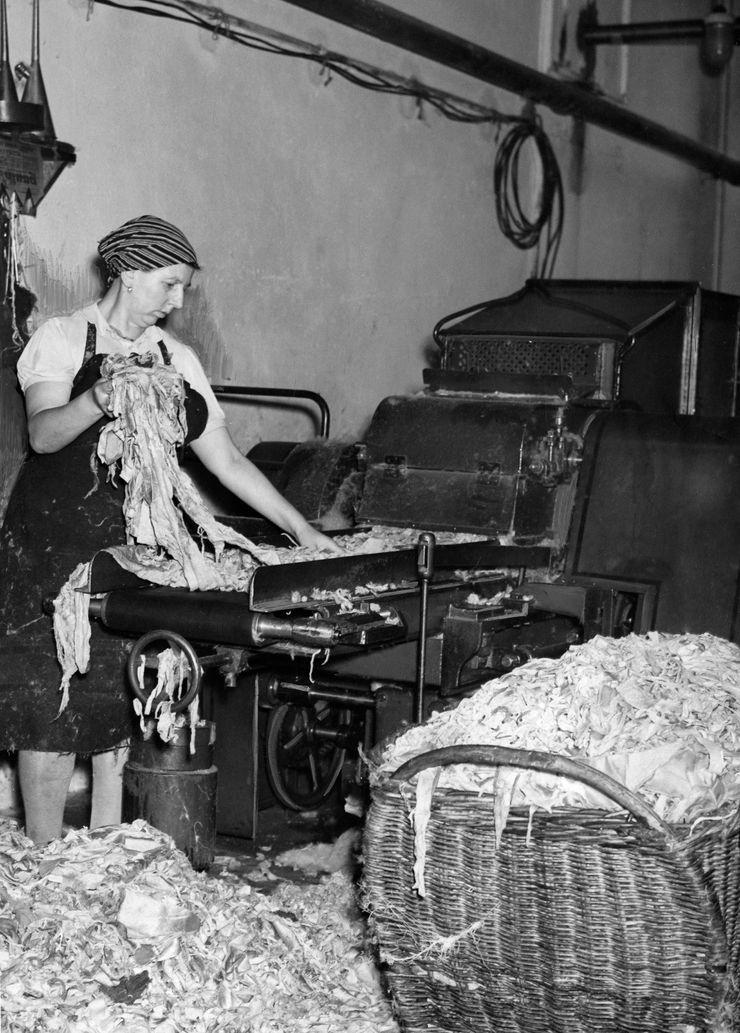 Jarno Valkonen was interviewed to Apu-magazine. The article is about textile waste. The average Finn produces yearly around 13-18 kg of textile waste.
5.7. 2020
Why is it so hard to get rid of your personal items? Veera Kinnunen answers to this question in an interview on Anna-magazine.
31.1. 2020
In this podcast by Vastapaino, city councillor and ex-member of parliament Leo Stranius (Green Party) discusses with Juho Kankaanpää about our recently published book Tervetuloa jäteyhteiskuntaan! (Welcome to Waste Society!). The podcast (in Finnish language) can be streamed from spotify , soundcloud or i-Tunes
20.12. 2019
Finnish magazine Voima interviewedJarno Valkonen about the new book, Tervetuloa jäteyhteiskuntaan! (Welcome to Wastesociety!). The article states that our lifestyles as consumers is based on the idea that we have a right to produce waste. Because of that, we shouldn't think waste as filth outside of us. It can be seen as a luxury we have.
17.11. 2019
This is the follow-up article of our enquiry in Helsingin Sanomat around one year ago. Article, written by Anna-Stina Nykänen, draws an interesting picture of the relations, habits and emotions people experience while managing and living together with waste. The results were briefly analysed for the purpose of this newspaper article, complemented with comments by Jarno Valkonen and Teemu Loikkanen.
11.11. 2018
Jarno Valkonen and Veera Kinnunen were interviewed in Helsingin Sanomat. Included was an enquiry (HS jätekysely) for households about their habits concerning waste. It will be appropriated for scientific research during the Waste Society -project.
Veera Kinnunen was interviewed in Jenny + 1 show. It is available at YLE AREENA
(Veera Kinnunen 14.14 – 15.56.)
Picture: Enni Toiviainen/Lapin Kansa
Levi, a big ski resort in Lapland suffers from waste management issues, especially during high season. Recycling is anticipated by the visitors, so these resorts are dealing with issues regarding growing quantities of waste.